Accommodation for new students
Welcome to NITech International House
NITech International House, located in the campus of NITech, will be a home for all international students and researchers as well as Japanese tutors who study and research at NITech. We hope NITech it will offer you a unique experience through a life with people who have different cultural background from all over the world.
International students (including exchange students and research students), researchers and Tutors can live here. A period of residence is principally 6 months from April or October.
There are Single, Couple and Family rooms in NITech International House.
Residents can have parties or events such as a tea ceremony in Lobby or Japanese room upon request and this is the place of cultural exchange.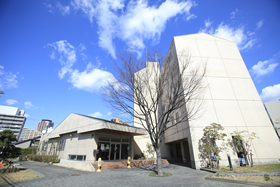 Application
Please contact International Student Affairs Office to get the application form.
Tutors
They have to live in NITech International House and support the residents. Application will be open on Bulletin Board on the student Portal around December every year.
Other information
Address
Wing A
Nagoya Institute of Technology international house A –○○○ 3-58-1
Hanada-cho,Chikusa-ku,Nagoya-shi 〒464-0857
Wing B/C
Nagoya Institute of Technology international house B/C –○○○ 35-4
Kiichi,Gokiso-cho,Showa-ku,Nagoya-shi 〒466-0061
※Ward Office
Residents in Wing A: Chikusa Ward Office(052-762-3111)
Residents in Wing B / C :Showa Ward Office(052-731-1511)
In an emergency