BUCT Office in Japan Celebrated Its Grand Opening on NITech Campus
Category:News|Publishing : December 14, 2011
---
On June 27 Nagoya Institute of Technology (NITech) opened the first NITech overseas liaison office on the campus of Beijing University of Chemical Technology (BUCT).
In the same way BUCT started functioning on December 8 on the campus of NITech through the liaison office agreement between the two universities.
What is more, the President Dr. Zihao WANG from BUCT visited Tokugawa Art Museum in Nagoya, and fully immersed himself in Japanese cultures.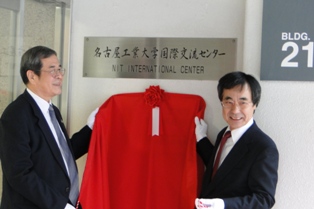 Dedication ceremony for unveiling of the new nameplate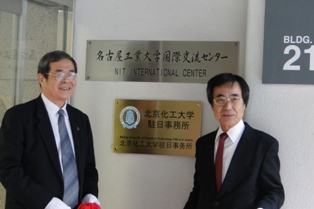 Two college presidents with big smiles after the unveiling ceremony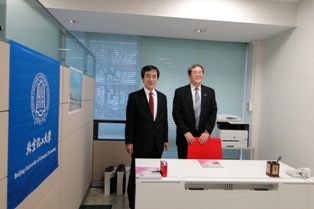 Inside the BUCT Office in Japan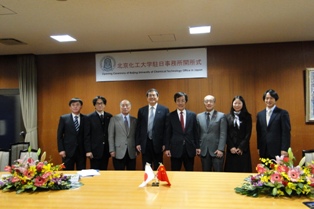 Commemorative photo taking after the opening ceremony
---