Science Attache of Italian Embassy in Tokyo visited NITech.
Category:News|Publishing : December 11, 2013
---
On 9 December, Dr. Alberto Mengoni, Science Attache of Italian Embassy in Tokyo visited NITech.
Last month, Automobili Lamborghini Advanced Composite Structures Laboratory
(ACSL) Japan was established at Nagoya Institute of Technology (NITech).
ACSL Japan triggered this visit.
The meetings with the NITech's professors and the laboratory tours were held
as below;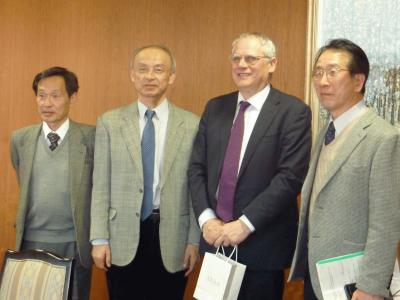 Meeting with Dr. Hideki Masuda, Executive Vice President,
Dr. Takashi Nakamura,Vice President and Prof. Nobutaka Odake
on NITech overview and the partnerships with ACSL Japan.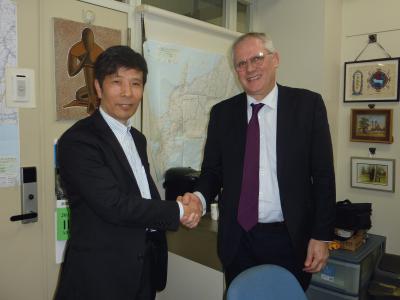 Meeting with Prof. Cho Ho, Director of Advanced Disaster Prevention
Engineering Center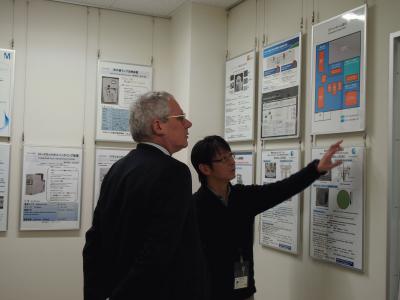 Prof. Makoto Miyoshi briefed on the Innovation Center for Multi-Business of
Nitride Semiconductors.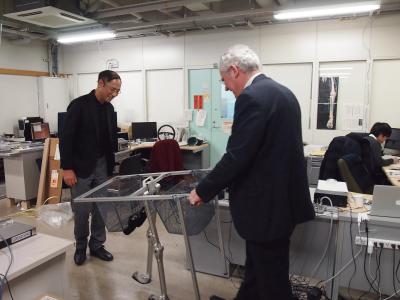 With Prof. Sano at the laboratory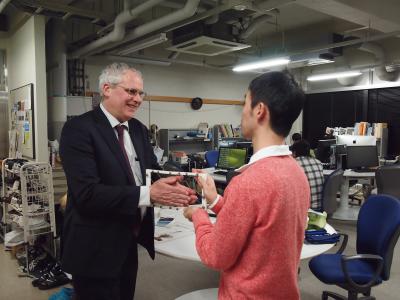 With Assistant Prof. Yoshihiro Tanaka at the laboratory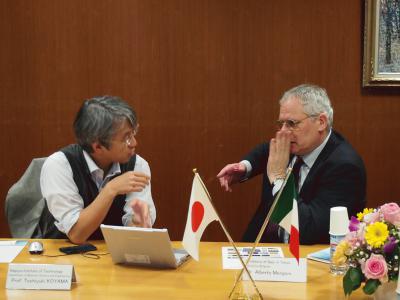 Meeting with Prof. Kayama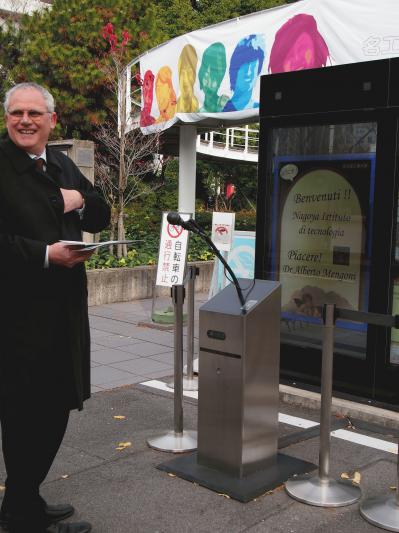 Voice interactive digital signage campus guidance system Mei-chan
greeted him in Italian !!
★★ NITech concluded the academic research agreements with
Milano University in 2004 and University of Padua, Department of
Computer Science & Engineering in 2011.The visit of Dr. Alberto Mengoni,
Science Attache will extend the partnership between Italy and NITech
in various fields.
---