Study tour to Toyota Motor Corporation Motomachi Plant and Toyota Kaikan Museum
Category:News|Publishing : November 10, 2014
---
On 7 November, 43 international students made a study tour to Toyota Motor Corporation Motomachi Plant and Toyota Kaikan Museum.
They saw assembling and welding processes at Motomachi Plan and were impressed by Japanese precise manufacturing.
At Toyota Kaikan Museum,latest LEXUSs and a robot playing a trumpet attract visitors.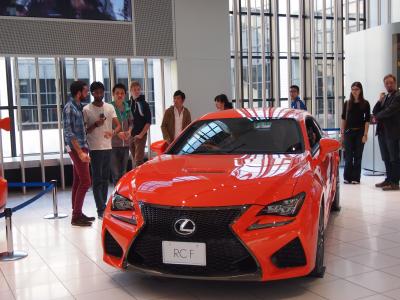 A vivid orange color LEXUS welcomes visitors at the entrance.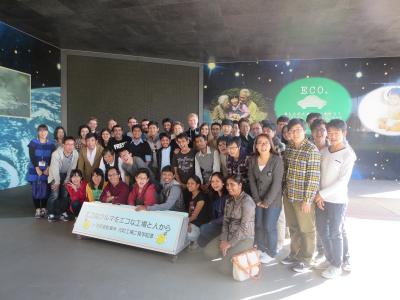 Commemorative photo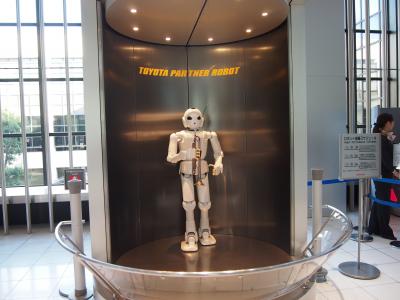 TOYOTA partner robot can play a trumpet.
---