Researcher Interviews Vol.1
2023.3.29
Mechanisms for the Mechanical Adaptation and Evolution of Life Explained Through Mechanical Engineering:
Understanding How the Heart Continuously Beats and Applying It to Medicine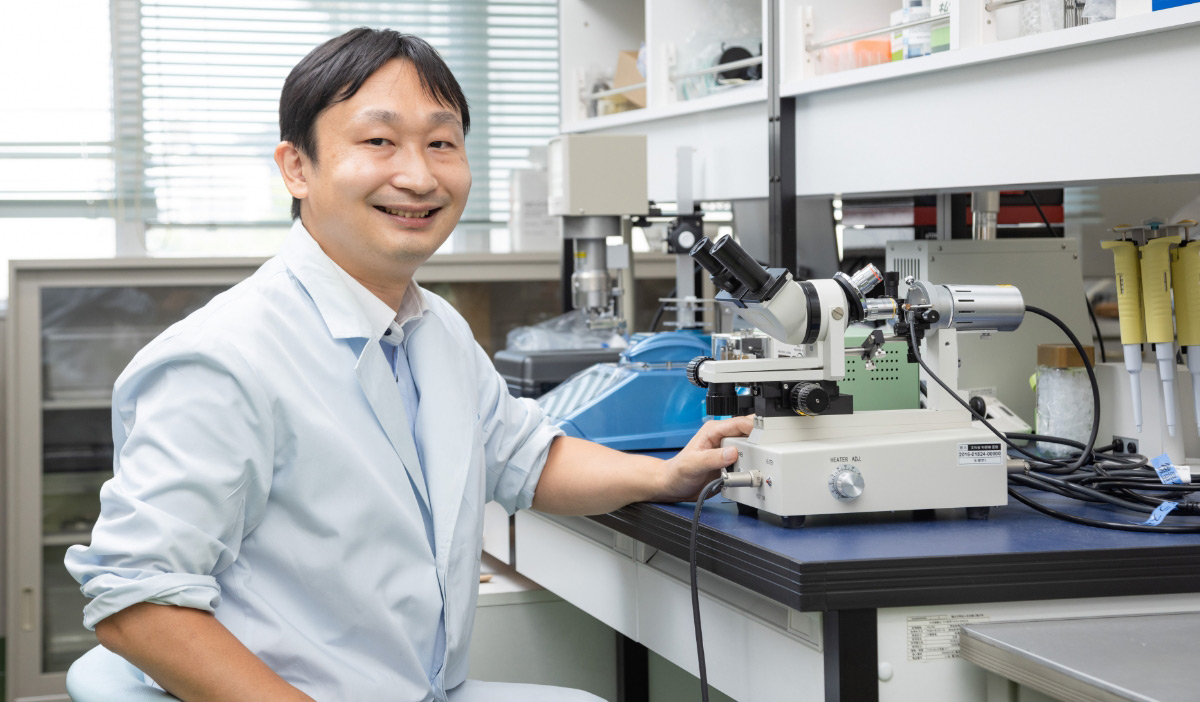 Yoshihiro UJIHARA
Associate Professor
Department of Engineering (Electrical and Mechanical Engineering)
Graduate School of Engineering
"Make the research you're doing matter."Taking the words of his mentor as moral support
Fields of Research:

mechanical engineering, life science, biomedical engineering:

Research Keywords:

mechanobiology, biomechanics, heart evolution, remodeling
Q

What kind of research are you doing?

Based on mechanical engineering, I am trying to understand the mechanisms by which life (and in particular, the heart) adapts and evolves under the influence of physical forces. The heart is a pump for blood, and it symbolizes life. The heart never rests, and its structure and functionality are optimized for maintaining pulse and blood pressure. However, high blood pressure and other excessive loads cause the adaptation mechanisms to fail, and cardiac disease develops. I would like to clarify how the human heart has evolved (been constructed), the mechanism by which it keeps beating, and the underlying causes of disease.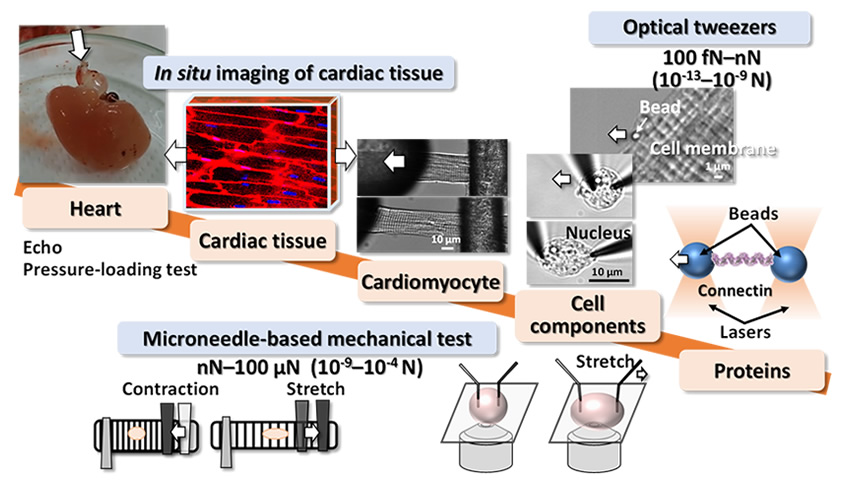 Q

What inspired you to pursue a career in research?

There was no particular research subject I was passionate or enthusiastic about. I pursued a career in research because I thought laboratories were fun, I wanted my own lab, and I wanted to be like a professor. My motives were impure. As a student, it was stimulating and fulfilling to spend time in a lab surrounded by interesting peers and Superman-like professors. I thought that if I continued to do research, I would become like those professors. Nevertheless, the electrifyingly emotional experience I had upon achieving my first success in my graduation project—an experiment to study the stiffness of cells—also impacted my career path.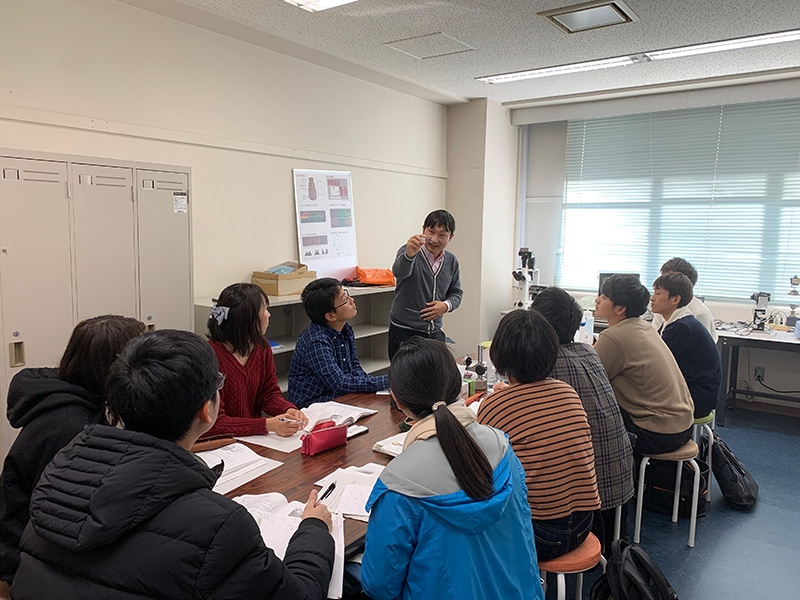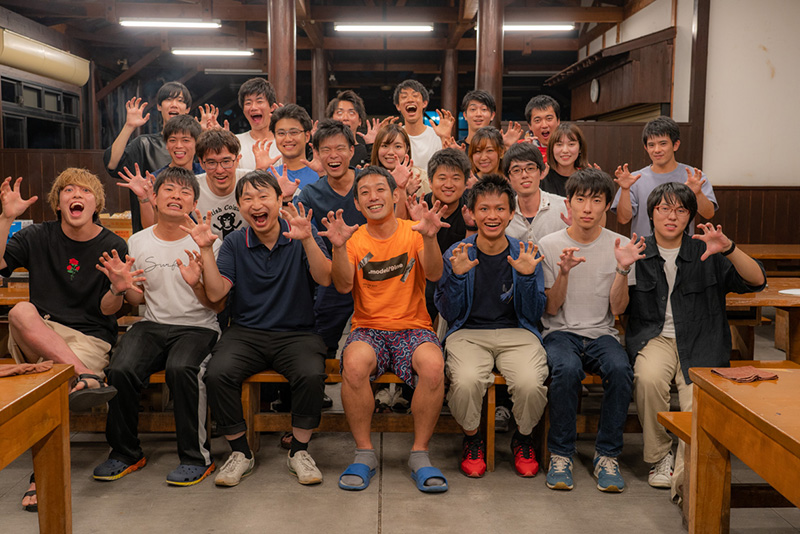 Q

Could you comment on the 2021 Ministry of Education, Culture, Sports, Science and Technology Minister's Award (Young Scientist Prize) you received for "Research on the Mechanism of the Heart's Mechanical Adaptation and the Pathogenesis of Heart Failure"?

My award-winning research involved analyzing the process by which the heart becomes unable to adapt to stress and identified one mechanism of heart failure, which is caused by the disruption of the specialized structure of cardiomyocytes. I think the judges greatly appreciated the fact that my research is a fusion of medicine and engineering that requires a good command of knowledge and technology in mechanical engineering, physiology, molecular biology, and other fields. I am deeply grateful for the consistent guidance and help of my professors, as well as the support and cooperation of my colleagues and students with whom I have shared many hardships, as I could never have achieved this success on my own. Once again, I appreciate how fortunate I am to have met these people.
Q

What do you find interesting about your research, what difficulties have you faced, and what is your focus as a researcher?

If I started writing about my difficulties, I might never stop. In particular, when I first joined medical school after completing graduate school, nothing went right. It was both mentally and physically trying, as I felt unable to meet expectations. Looking back now, however, I see it was the most valuable period of my life in terms of growth. Despite the numerous hardships, the joy of tackling an unknown phenomenon, the excitement in that moment when an original hypothesis is hatched, and the thrill of getting results that surpass my hypothesis or imagination or a discovery that upsets the existing paradigm are the main motivations driving my research. I have taken to heart the words of my mentor: "Instead of doing work (research) that people say is important right now, make the work (research) that you're already doing matter."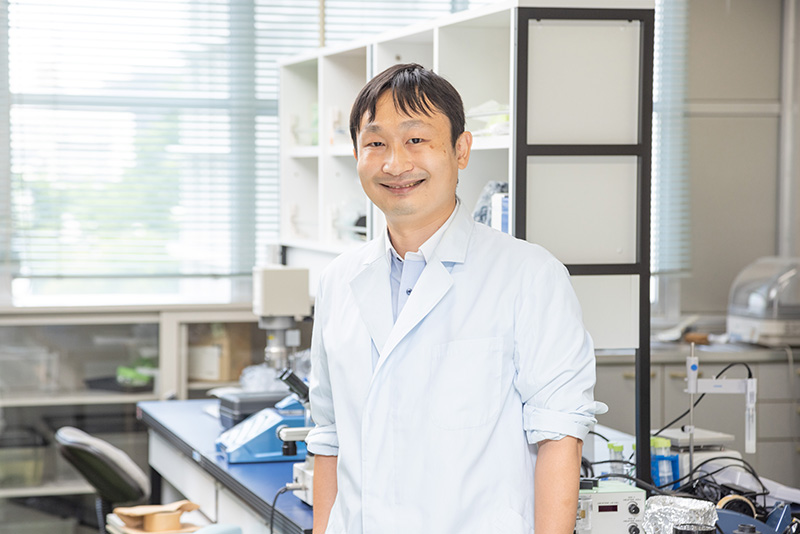 Q

Tell us about your future goals (both research and life-related).

First, I would like to make a bit of progress on my current research topic. We mammals have really well-constructed hearts, but the hearts of other animals that have evolved over long periods of time are also quite fascinating. For example, the hearts of birds, which are descended from dinosaurs, might have better output than mammals. Some amphibians, which are the ancestors of mammals, have hearts capable of regeneration, unlike mammals. In the future, I hope to create innovative heart failure therapies (bio-inspired medicine) based on a better understanding of how the heart works in various animals so that those mechanisms can be applied to our own.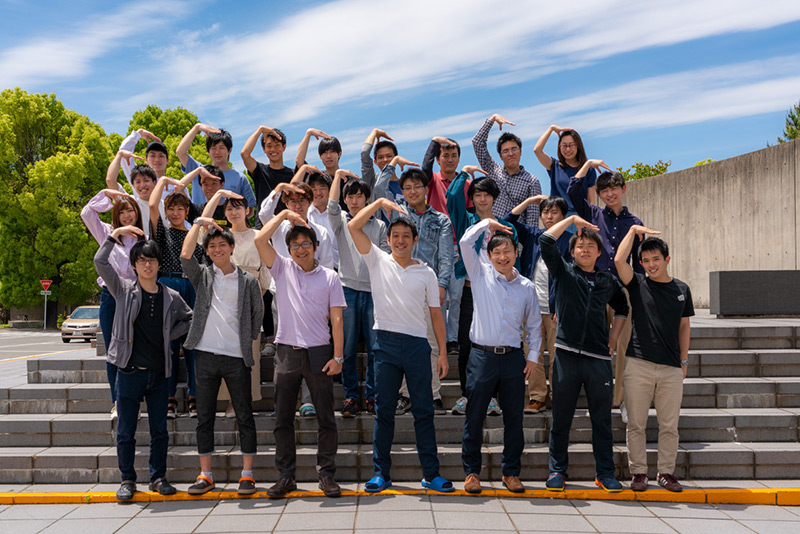 Career summary
Ujihara completed the doctorate program in the Department of Mechanical Science and Bioengineering, Graduate School of Engineering Science, Osaka University in 2011 with a doctorate (in engineering).
Starting in 2011, he was an assistant professor and later a lecturer for Physiology 1 at Kawasaki Medical School.
Since 2018, he has been an associate professor in the Graduate School of Engineering at Nagoya Institute of Technology.
From 2018 to 2020, he was secretary of the Leading Committee for Early-Career Researchers in the Bioengineering Division of the Japan Society of Mechanical Engineers.
In 2021, he received the 2021 Ministry of Education, Culture, Sports, Science and Technology Minister's Award (Young Scientist Prize).
Hobbies and interests
Cooking (low-temperature cooking, making the most of the vegetables grown by his parents), exploring restaurants with takeout service, and collecting t-shirts and visiting ramen shops during research trips