Researcher Interviews Vol.2
2023.3.29
Studying the Mixing and Growth of Raindrops Due to Turbulent Flow in Clouds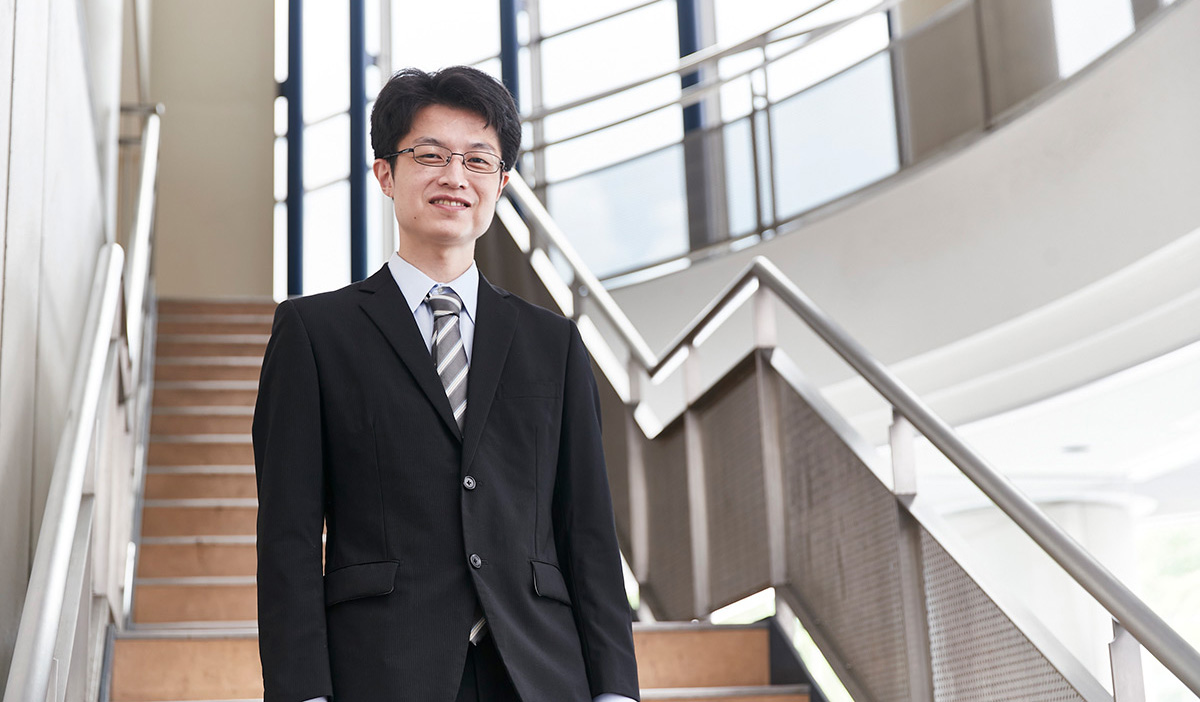 Izumi SAITO
Assistant Professor
Department of Engineering (Physical Science and Engineering)
Graduate School of Engineering
Diligently continuing research without losing sight of the original objective
Fields of Research:

applied physics, manufacturing technology (mechanical engineering, electrical/electronic engineering, and chemical engineering), fluid engineering, general natural sciences, atmospheric and hydrospheric sciences

Research Keywords:

turbulence, geophysical fluid dynamics, large-scale simulations
Q

What kind of research are you doing?

The flow of air and water around us is often irregular and violently erratic. This is called turbulence. My research focuses on the physics of the phenomenon of turbulence. Like raindrops in a cloud, turbulence transports and mixes various substances, and the turbulence itself is also affected and modified by those substances. My goal is to unravel these complex interactions using large-scale supercomputer simulations and statistical theory, and to contribute to the improvement of forecasting models.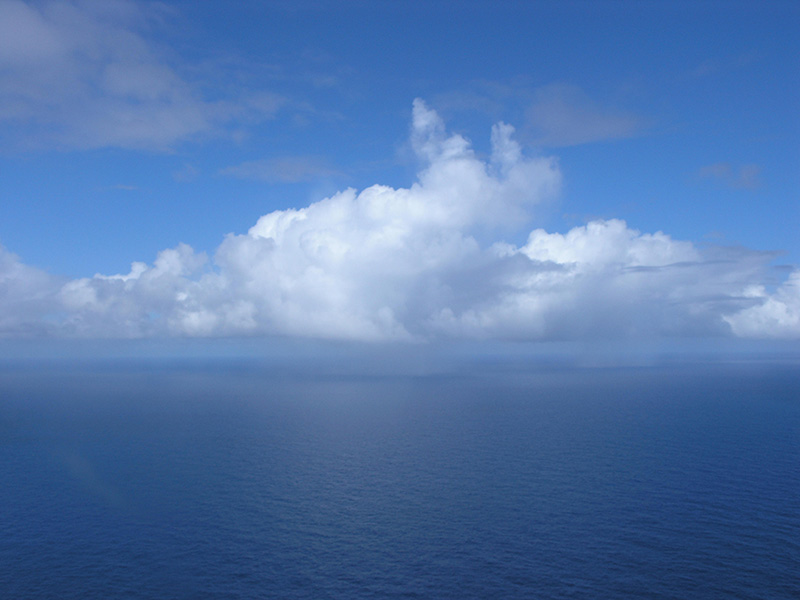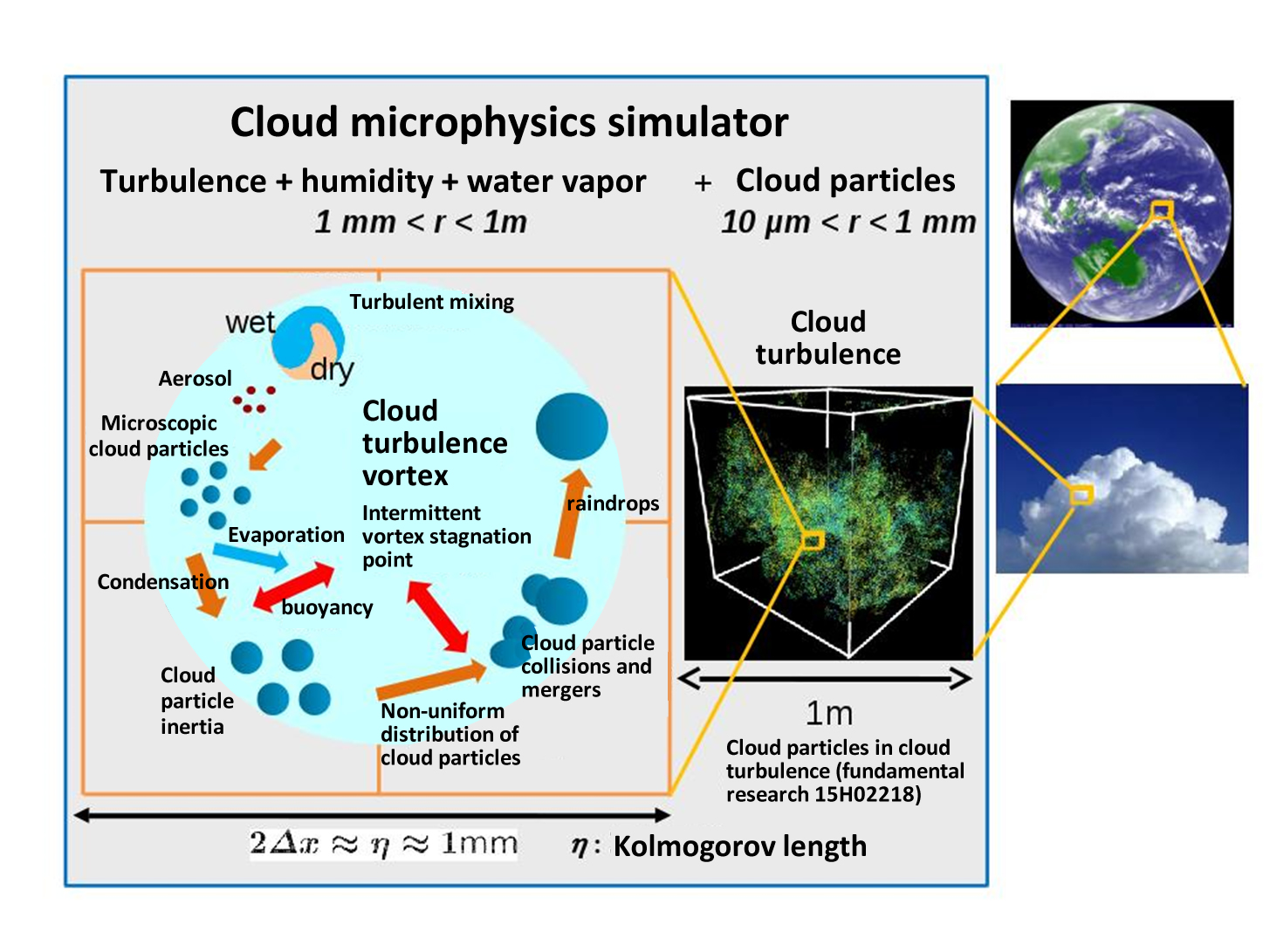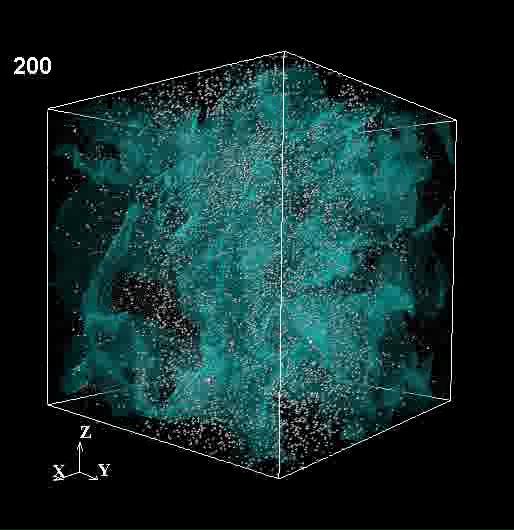 Q

What inspired you to pursue a career in research?

I studied fluid dynamics as an undergraduate in university. At physics classes in high school, I had mainly studied the motion of solids—particle motion, rigid bodies, etc.—so I found fluid dynamics, which describes the flow of gases and liquids in mathematical and physical terms, fresh and interesting. In particular, my interest in geophysical fluid dynamics, which is the unified study of the terrestrial atmosphere and oceans as fluids under the influence of earth's rotation and gravity, as well as its applicability to weather forecasting, led me to specialize in earth and planetary sciences. Later, after I came to the Nagoya Institute of Technology, I was interested in the transport and mixing of materials by turbulence—especially the physics of raindrops in clouds—so that's what I've been studying.
Q

Could you comment on the 2021 Ministry of Education, Culture, Sports, Science and Technology Minister's Award (Young Scientist Prize) you received for "Research on the Mechanism of the Heart's Mechanical Adaptation and the Pathogenesis of Heart Failure"?

This research uses large-scale, long-duration simulations performed on supercomputers to reveal how small raindrops grow through condensation, collisions, and coalescence amidst the turbulent environment inside clouds. It was challenging to reproduce the entire growth process of raindrops, but my research has demonstrated the utility and potential of simulations in cloud turbulence research. I am grateful to the professors who collaborated with me and to everyone at the university for their cooperation. I hope to use these results as a foundation for further research in the future.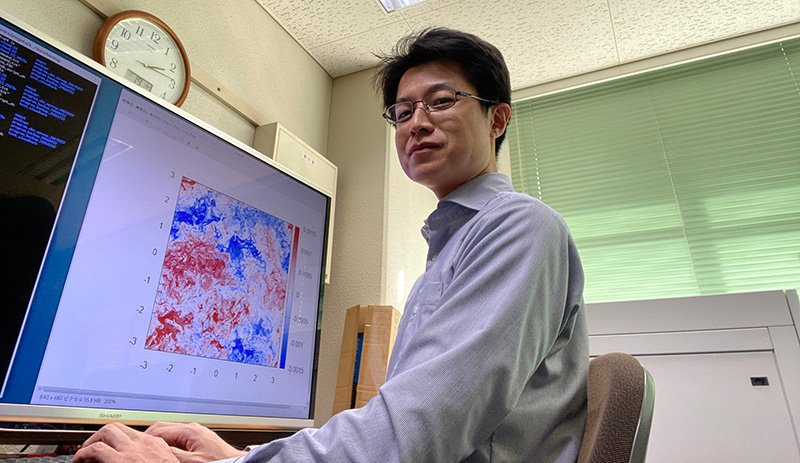 Q

What do you find interesting about your research, what difficulties have you faced, and what is your focus as a researcher?

It is not always easy to get the results you hope for through research, and the process often gets bogged down in a labyrinth of trial and error. For that reason, I've tried to persevere and continue my research without forgetting my original goal. At the same time, past experiences and outcomes that seem to have ended in failure can later prove useful in unexpected situations or provide clues for solving problems. That's when research gets interesting.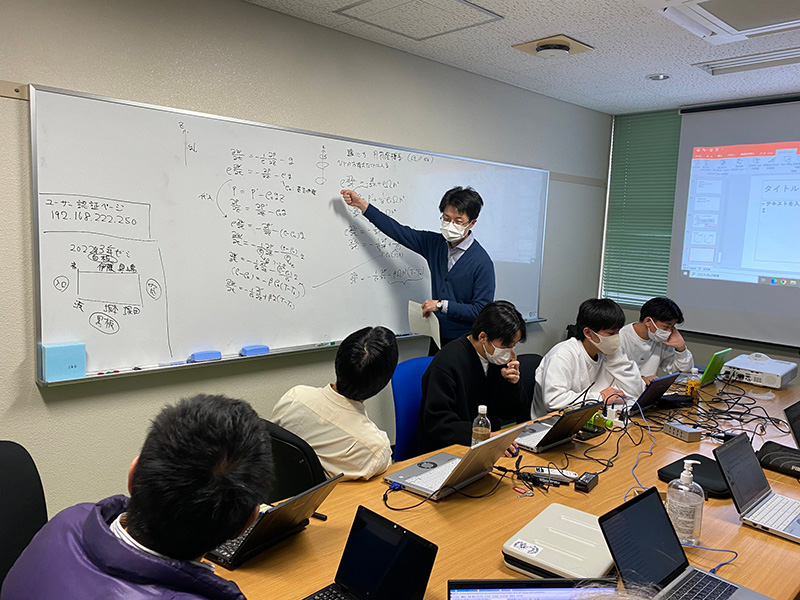 Q

Tell me about your future goals (both research and life-related).

My ongoing research on cloud turbulence is still in its infancy. My ultimate goal is to contribute to the improvement of weather forecasting models through a better understanding of this phenomenon, but that's still a way off. My goal is to make some progress in getting closer to that objective by continuing my research and paving the way for better models. The problem of the transport and mixing of substance through turbulence is not limited to clouds and raindrops but can be found in a variety of areas in the natural sciences and engineering. I intend to carry out future research to address these wide-ranging issues.
Career summary
Saito completed the doctorate program at the Graduate School of Science, Kyoto University and received his doctorate degree (in physics) in 2016. Upon graduation, he worked as a distinctive researcher at Nagoya Institute of Technology before becoming an assistant professor there in 2017.
Hobbies and interests
These days, Saito enjoys visiting department stores with his family.