Message from the President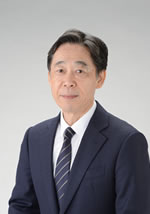 Kinoshita Takatoshi
President,
Nagoya Institute of Technology

—"Engineering with heart and mind for humanity"—
It has been one year since we keenly realized how helpless the world could be when confronted with the invasion of an unknown virus. Unfortunately, the pandemic still shows no sign of abating, with new waves of infections taking place repeatedly. I would like to offer my deepest condolences and sympathies to all affected by COVID-19. I would also like to express my sincere respect and gratitude to the healthcare professionals who are working hard on the frontline.
Under various constraints and restrictions imposed as part of infection prevention measures, our students have been studying engineering while struggling with a sense of stagnation and isolation. I strongly hope that their ongoing hardships will prove to be a valuable experience, through which they can grow spiritually, overcoming many difficulties and obstacles they may encounter in the future.
The novel coronavirus has a significant impact on society, the economy, and actual educational settings. It can also accelerate the digitalization of society. Although the real nature of the digital society remains unclear, it is our responsibility to make it warm hearted.
Nagoya Institute of Technology aims to create innovation by developing technological solutions based on science while incorporating demands of our society and people around the world (stakeholders). With further understanding of what is required by our stakeholders, we are going to establish "Engineering with heart and mind for humanity" that stands by people, thereby providing a new society with technologies that will enrich people's minds.
Biography