Human-powered aircraft study group "NIEWs" successfully flied in the Japan International Birdman Rally.
Category:News|Publishing : July 27, 2015
---
The 38th Japan International Birdman Rally at Biwa lakeside in Shiga-pref was held on 25-26 July 2015.
In a good weather condition, Human-powered aircraft study group "NIEWS" (Nagoya Institute of Technology AEro Wing's) successfully achieved its flight.
The Japan International Birdman Rally organized by Yomiuri Telecasting Corporation started in 1977 with the purpose of producing a TV program.
The TV program will be nationwide broadcast from 19:00 on 2 September on Nippon Television Network.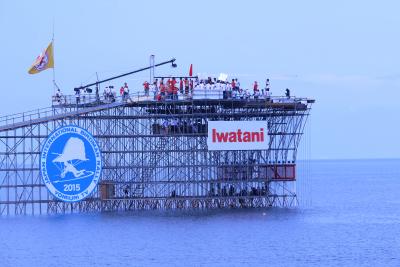 The aircraft is ready to take off.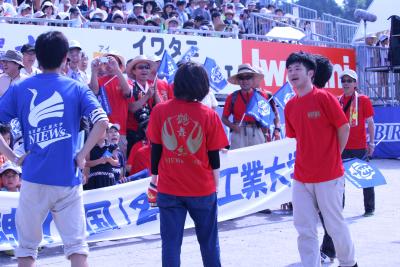 NITech supporters ( Blue uniform for last year and red one for this year )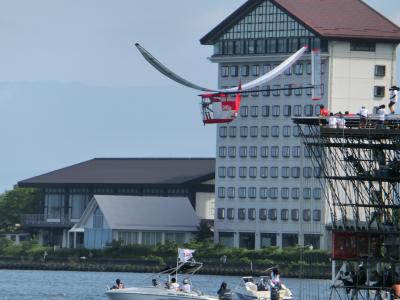 Take off !!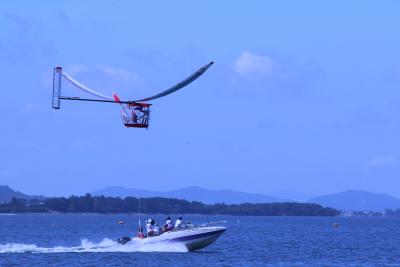 It is successfully flying over Biwa lake.
---