Mr. Yasuomi Muraki receives IEEE GCCE2015 Oustanding Paper Award
Category:Award|Publishing : November 20, 2015
---
Mr. Yasuomi Muraki, Department of Computer Science and Engineering ( Yoshihiro Ito Laboratory) receives IEEE GCCE2015 Outstanding Paper Award.
Research theme:
Study on Effect of Congestion Control of Multipath TCP on Web-QoE"

This research studies the effect of congestion control of Multipath TCP on QoE by experiments for Web services.
The experiment targets two actual Web services. The results show that the difference of congestion control can affect QoS but cannot affect Web-QoE very much.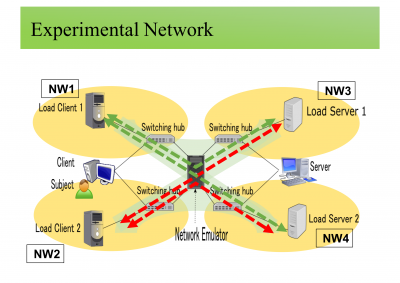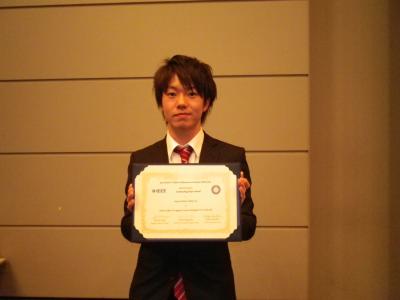 ---