The 7th International joint Workshop on Nitride Semiconductors and Devices was held on April 11th
Category:News|Publishing : April 15, 2016
---
The 7th International joint Workshop on Nitride Semiconductors and Devices was held at the Innovation Center for Multi-Business of Nitride Semiconductors, Nagoya Institute of Technology, Gokiso, Nagoya, on April 11, 2016.

Total 32 members (from Japan, China and Singapore) participated in the workshop and discussed the current results of research for the GaN HEMT, GaN UV-LEDs/Detectors and so on.
Thanks to all member's cooperation and support, the workshop was successfully closed.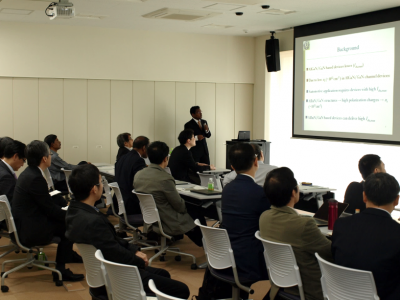 Presentation at the workshop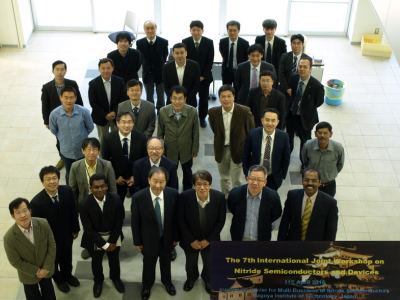 Group photo after the workshop

---