NITech is seeking a name of a new auditorium
Category:Notice|Publishing : May 2, 2016
---
Reconstruction work of the auditorium will be completed at the end of June and NITech is seeking a name of a new auditorium.
At the first floor, there will be a multipurpose hall that can accommodate 400 people for academic conferences, lectures as well as symposium, etc. Also it will be a venue of homecoming events for alumni. At the second floor, there will be learning common spaces for group studies.

<Brief summary of the new auditorium>
・Building construction: rise 2 stories above the ground, reinforced concrete
・Gross floor space: 1,650m2
・Multipurpose hall at the first floor: 400 seats (movable audience)
・Learning commons at the second floor
Only NITech's students, academic and administration staffs and alumni can apply with the following information.

1) A candidate name with naming reasons
(In case of Chinese character, please indicate HIRAGANA for each character)
★ A person can apply more than a name, however we can accept only a name by each communication.

2) Applicant personal information
We use personal information obtained only for this selection.

Application period: May 2 (Monday ) - 31 ( Tuesday ), 2016
Applicaiton has been closed. Thank you for your kind attention.

Address:
Facility Planning Division
〒466-8555 29 Gokiso-cho, Showa-ward, Nagoya-city, Aichi-pref. Japan
E-mail: kodo
* Please add @adm.nitech.ac.jp to complete the address.
Your idea will be accepted by e-mail, post or bringing.
Important notices:
・We request applicants to propose a name for our symbolic building that will be a hub for our events.
・We consider as two different names with same pronunciation but different writings.
・All rights related to candidate names will belong to Nagoya Institute of Technology.

Announcement:
We will announce a selected name in our website in the middle of June.
Inquiries:
Hashimoto or Yamanouchi
Facility Planning Division
Tel: 81-52-735-5052
E-mail: kodo
* Please add @adm.nitech.ac.jp to complete the address.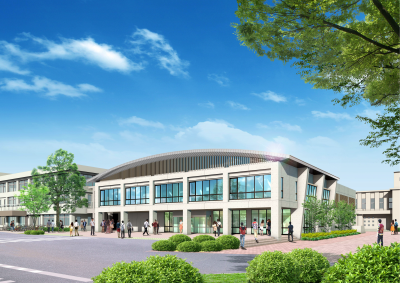 ---