Opera Public Rehearsal by the Professional Orchestra on October 28, 30 & 31
Category:Event|Publishing : October 24, 2016
---
Come, See and Listen! You can listen to professional orchestra at the university campus.
Program

Opera "La Bohème"

Conductor: Lorenzo Tazzieri (website)

Day & Time

October 28, 30 and 31, 2016

13:00-18:00

Place
University Hall BF (Access Map)
Inquiries

The NITech Music Project

Associate Prof. Chikako Matsuura

e-mail: matsuura.chikako@

* Please add 'nitech.ac.jp' to complete the address.
The opera "La Bohème"
The public rehearsal at NITech is for the upcoming performance, which will be played at the Toyota-city concert hall on 5th November. It will be performed in Italian with a Japanese subtitle. Please look at the Toyota-city website for booking or inquiries.
Lorenzo Tazzieri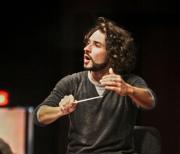 Lorenzo Tazzieri is an international conductor from Italy, playing mainly operas. He leads this program and will play with the NITech Orchestra at NTK Hall Forest Hall on Dec 3rd, 2016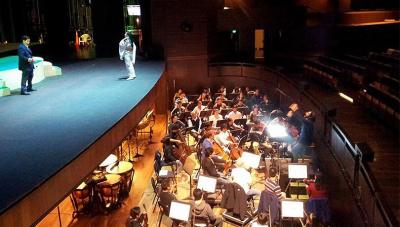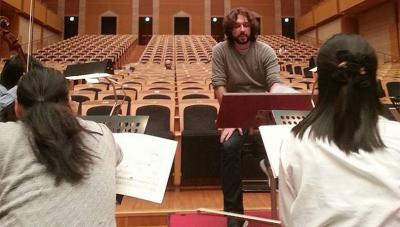 ---