Mr. Minoru Tsubota receives Student Encouraging Award of Tokai-Section Joint Conference on Electrical, Electronics, Information, and Related Engineering, IEEE Nagoya Section
Category:Award|Publishing : February 9, 2016
---
Mr. Misnoru Tsubota, Department of Computer Science and Engineering ( Yoshihiro Ito Laboratory ) receives Tokai-Section Joint Conference on Electrical, Electronics, Information, and Related Engineering
, IEEE Nagoya Section.
Research theme:
"Sense of Presence Evaluation of 3D IP Phone Service for Actual Use"

This study assesses the sense of presence for the 3D IP phone service with the binaural recording by experiments under seven actual environments where we meet in our daily life. The experimental results show the practicality of the 3D IP phone service.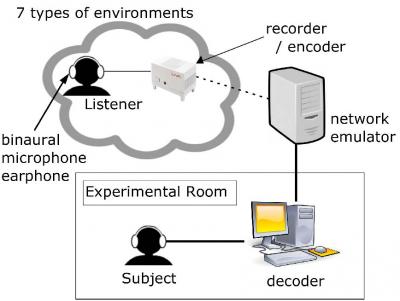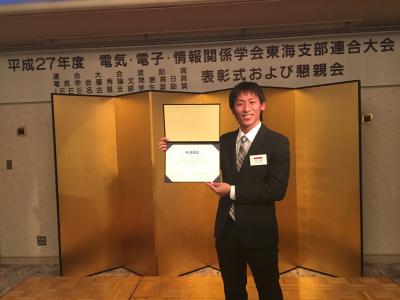 ---