Mr. Guo Chen & Kunihiko Kato receive Best Oral Presentation Award of TAM2016 in China
Category:Award|Publishing : September 13, 2016
---
Award winner
Mr. Guo Chen, Department of Frontier Materials of Graduate School of Engineering (Fuji Laboratory)
Mr. Kunihiko Kato, Department of Frontier Materials of Graduate School of Engineering (Shirai Laboratory)
Best Oral Presentation Award
TAM2016 (The Tech-connection of Advanced Materials) on 16th-19th August, 2016, in China

Guo Chen's Research: Barium Titanate/Silicone Composite for Mechanical Sensor
In our laboratory, the research about the silicone composites with conductivity or dielectricity is carried out. This type of composites has not only the good electric properties, but also the excellent flexibility, which has been utilized in the fields of actuators and sensors. This time we dispersed the Barium Titanate particles into the silicone substrates after surface activation and modification, fabricated a type of elastomeric composites which has a high relative permittivity and studied its application in the mechanical sensor which can be used to detect the vibration or collision.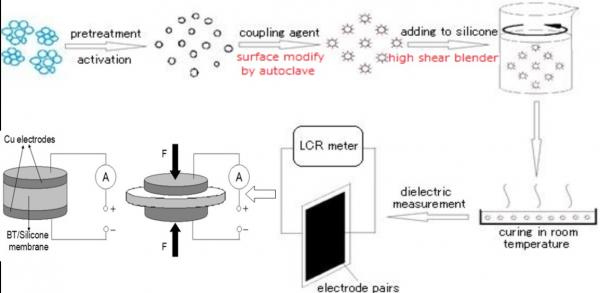 Chen's comments:

It is my pleasure to get such an award. I would like to thank my supervisor Prof. Fuji and all the professors, staffs and students in our laboratory for their help. I would like to do much more research to improve the electric elastomeric composites, develop its applications in a broader field and write more papers and patents.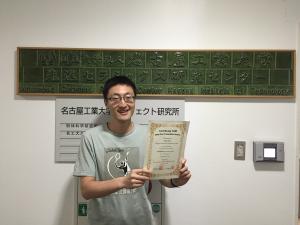 Kunihiko Kato's Research

In our laboratory, we have studied the technology, "non-firing ceramics", using chemical reaction by forming non-organic polymer. We can fabricate at very low temperature, less than 100 ℃, therefore I believe that this technology will be able to greatly contribute to cut cost and decrease global environment loads when manufacturing ceramics. In this time, I introduced a part of results that I conducted surface modification and activation by Mechano-chemical treatment for waste material having poor solubility. Furthermore I fabricated solidified body by using treated powder and evaluated properties.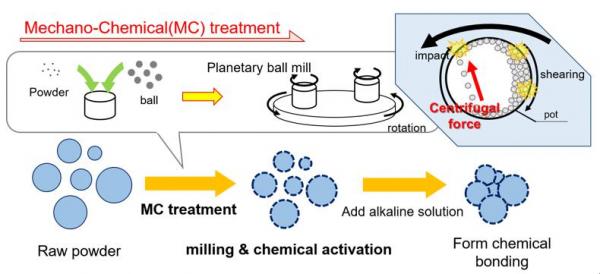 Kato's comments:



It's great honor to recieve such award. I applicate so much for Assoc. prof. Shirai and laboratory's staffs, students.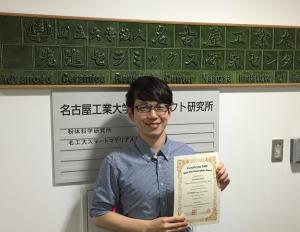 ---