Mr.Satoshi Morinaka receives IBM Best Student Paper Award of ICPR 2016
Category:Award|Publishing : December 14, 2016
---
Mr.Satoshi Morinaka,Department of Computer Science of Graduate School of Engineering receives IBM Best Student Paper Award of ICPR 2016 held in Cancún,México,December 4-8,2016.
3D Reconstruction under Light Ray Distortion from Parametric Focal Cameras
If the observed images are distorted by a refractive media, such as windshield of vehicles, the existing 3D reconstruction methods do not provide us accurate results.
In this research, we proposed a method for recovering accurate 3D shape of objects by estimating the refractive properties of the refractive media and the 3D shape of objects simultaneously.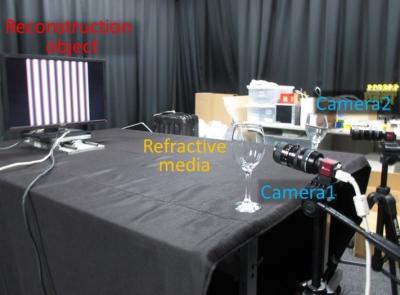 Award winner's comments:
In our future research, we would like to derive methods for recovering accurate 3D structures under scattering medias such as fog.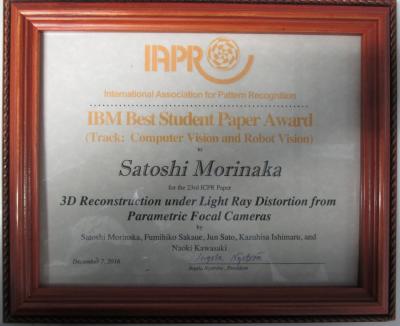 ---