Vice-president, Prof. Ken-ichi Kakimoto, has been accredited as an ambassador of Friedrich-Alexander University Erlangen-Nuremberg (FAU)
Category:News|Publishing : November 30, 2020
---
Vice-president, Prof. Ken-ichi Kakimoto who is also the head of NITech Europe Liaison Office※1 has been accredited as an ambassador of Friedrich-Alexander University Erlangen-Nuremberg (FAU). This is the 6th case in FAU.
On November 4, 2020, the ceremony for accreditation was held, however, due to the COVID-19 situation, the participation was remotely arranged. It is introduced on FAU's website "We praise his special contribution to FAU's international evaluation in both research and education and enhancement of the profile, and decided to accredit him as an ambassador of FAU. Prof. Kakimoto is a researcher in the field of material science and also holds a post of Vice-president of NITech. He has been promoting a close relationship with FAU on both research and education in the field of material science over ten years."
【Comment from Vice-president Prof. Kakimoto】
With all staff members and students in both universities unified, we have been working on many bilateral exchange and collaborative research so far. This time, unexpectedly the performance has been highly evaluated by FAU and it is a great honor for me to receive such a prestigious title and I am deeply grateful to those who are concerned in both universities.
I will continuously make further efforts in order to yield mutual benefits for both universities with this honor incentive.
In particular, with a global pandemic continued, I recognize that the essential part of international exchange is a warmhearted interpersonal relationship and try to find out new effective measures and implement them.
Vice-president Prof. Kakimoto was interviewed on November 17 in NITech. Please check the video from the following site.
【Interview video】
Interview to Vice-president Prof. Kakimotom, FAU ambassador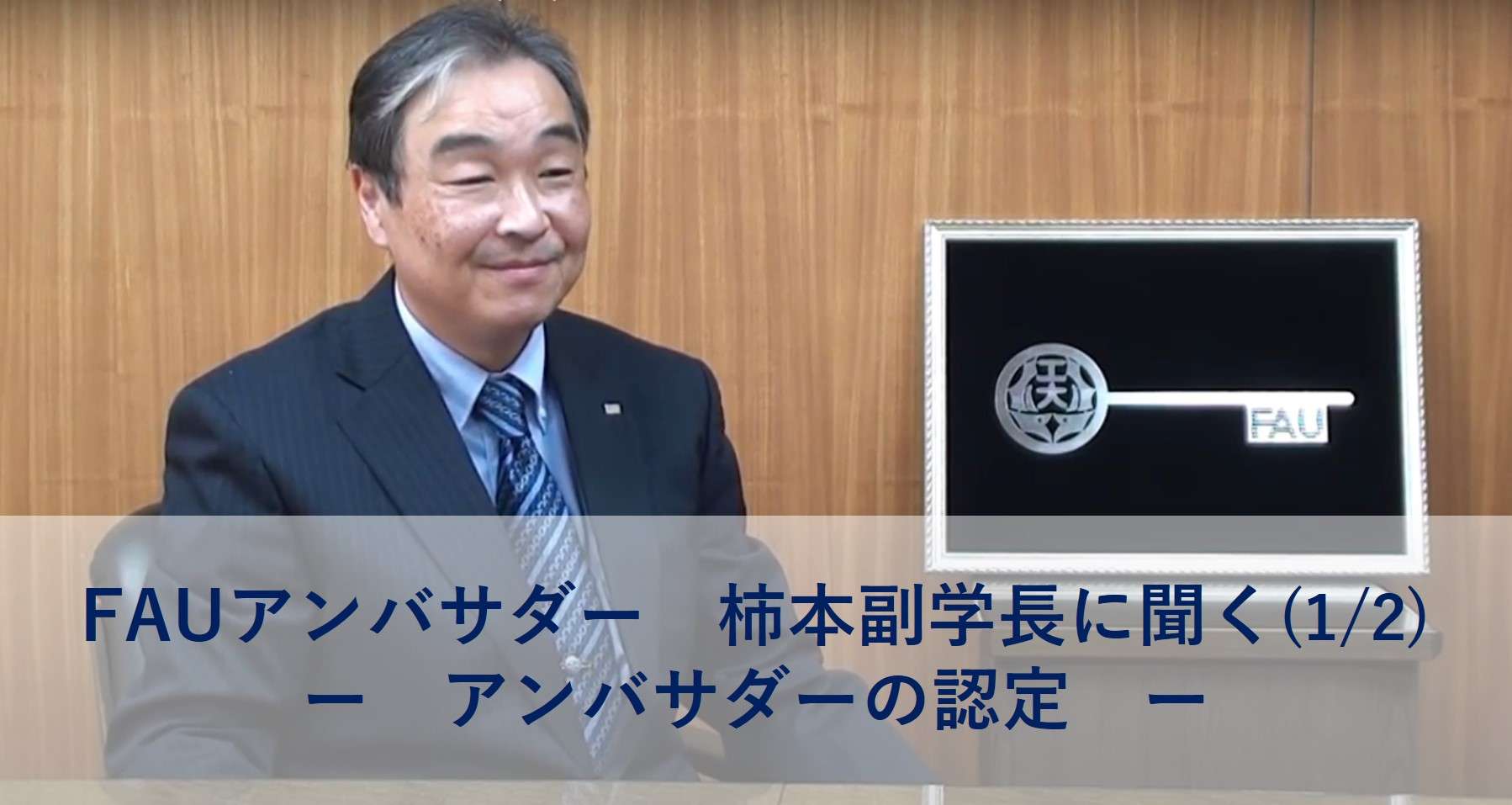 (1/2) Accredited to FAU ambassador
(2/2) Japanese-German Graduate Externship ※2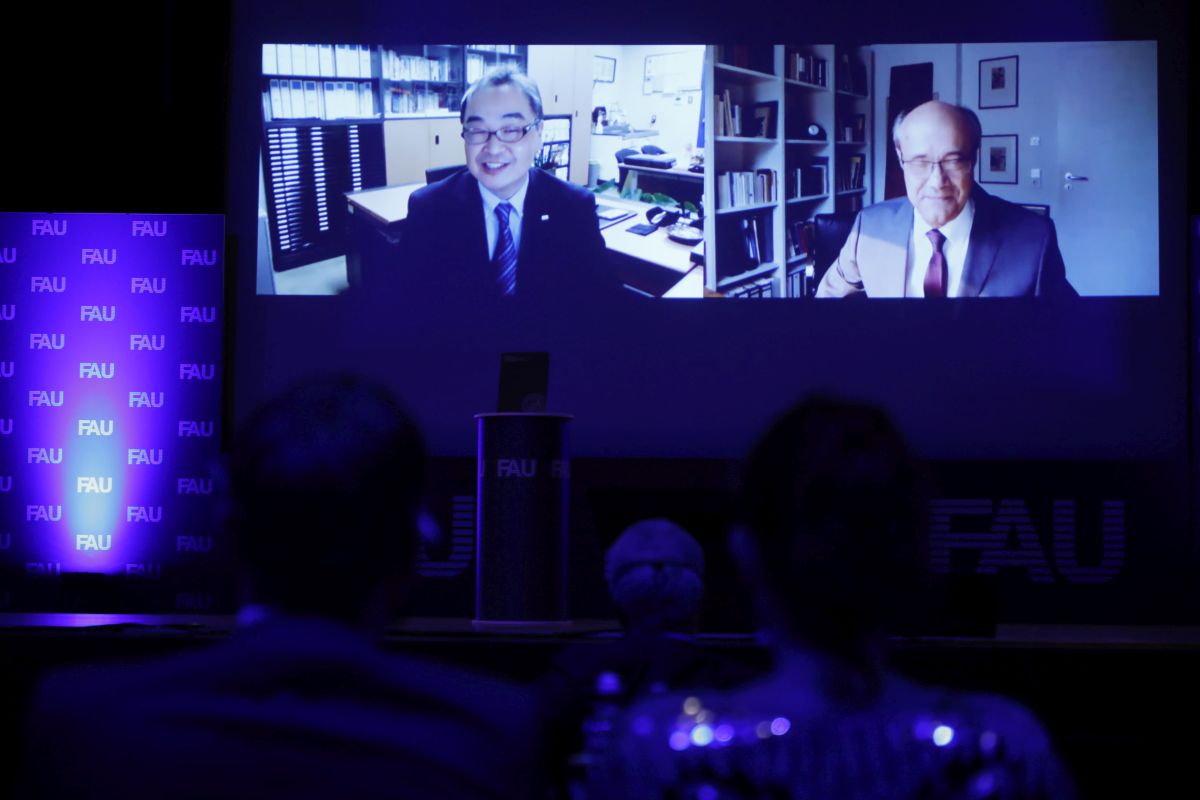 How the ceremony for accreditation looks like (Sourced from FAU)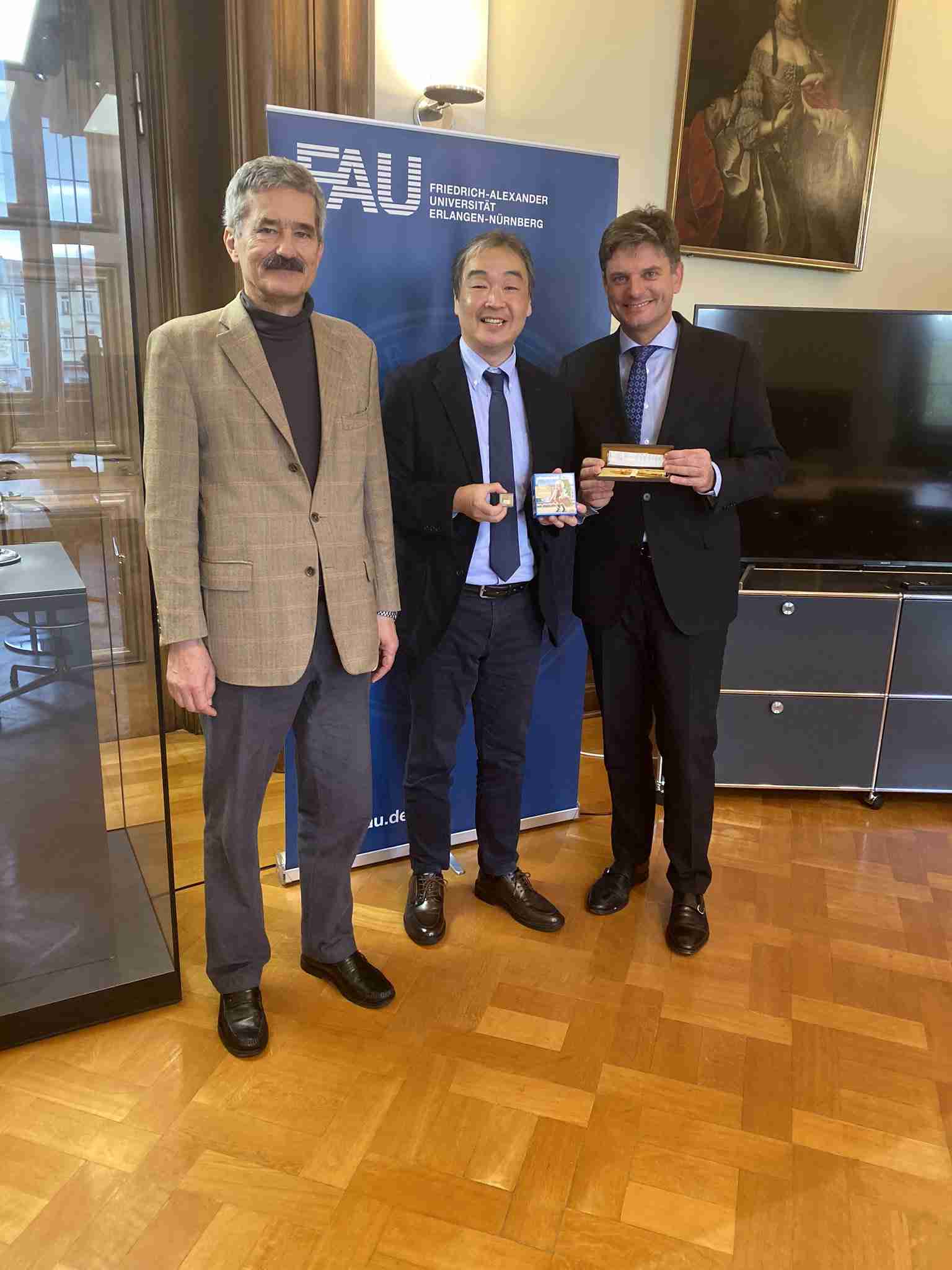 Taken in November 2019 in FAU. (Sauced from a twitter of President Joachim Hornegger)
From the left, Prof. Peter Greil (FAU), Vice-president Prof. Kakimoto, Prof. Dr. Joachim Hornegger (President of FAU)
※1 Nagoya Institute of Technology (NITech) Europe Liaison Office: NITech established a Europe Liaison Office in FAU in 2013 as the structure of overseas bases with the purpose of a global development, international information gathering and procurement of excellent human resources.
NITech Europe Liaison Office has been established as an overseas base in Europe (Only in Japanese)


※2 Japanese-German Graduate Externship (Cotutelle program): It has been jointly launched with FAU from October 2019. Cotutelle program is a doctoral dissertation joint research guidance program that has become the mainstream educational modules in Europe in recent years.
Japanese-German graduate program "Cotutelle" newly launched
Related links
・Nagoya Institute of Technology (NITech) Europe Liaison Office
・Japanese-German Graduate Externship
---