Open Campus 2022 held in August!
Category:News|Publishing : September 22, 2022
---
Open Campus was held on Monday, August 8, 2022. As an anti-COVID-19 measure, the event was only open to pre-registered current high school students and high school graduates preparing to take college entrance examinations this school year. A total of 1,052 participants attended either the morning or afternoon session, depending on the session they registered for.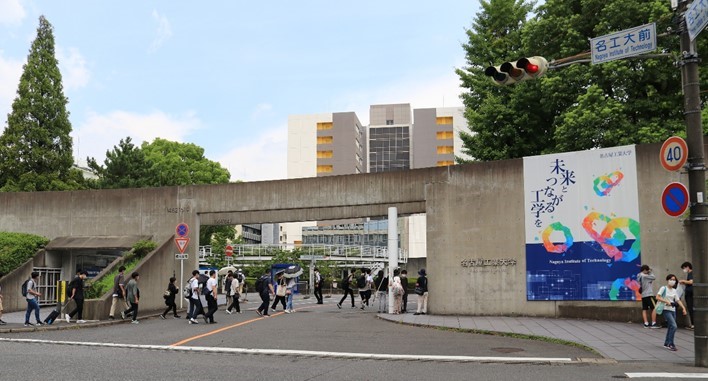 The Open Campus program included lectures, mock classes organized by different departments, individual consultations, and campus tours, which were strictly open to pre-booked participants.
In the lecture titled "Significance of Learning at University--Beyond Meaningful High School Life," Atsuhiro Hayashi, Director of the Admission Office, talked about the differences between high school and university in terms of learning and the importance of acquiring basic knowledge in high school while having fun and spending meaningful moments. This was followed by another lecture by Nobuhiro Inuzuka, Director of the Career Support Office, titled "Student Life at NITech and Afterwards." The lecture provided information on NITech students, such as the rate of undergrads continuing on to graduate school, where students find employment upon graduation, how they are supported while at NITech, and how future engineers are trained.
The mock classes enabled the participants to experience some aspects of education and research at NITech. They worked on exercise problems that were possible to resolve with their high school knowledge and attentively listened to presentations with slides on some research projects at NITech. We are pleased to report that participant feedback was quite positive. Here are some of their comments: "It was very interesting. The lecture content perfectly matched what I want to do in a university"; "I found the level of the mock class high, and it was a little difficult in some parts, but I enjoyed it very much because I love Math and Physics. This experience has made me want to work harder in high school so that I can enjoy Math and Physics a lot in a university."
In the individual consultations, current NITech students and academic and administrative faculty members responded to various questions about student life, preparation for the entrance exam, educational programs in different departments, personal anecdotes relating to the entrance exam, and the like, providing careful and detailed information.
The campus tours were guided by current students, including visits to the library, the university hall and other facilities, and organized in such a way as to give the participants a general idea of what it would be like to be an NITech student. The tours were held in a relaxed atmosphere, with the participants casually commenting and asking questions throughout.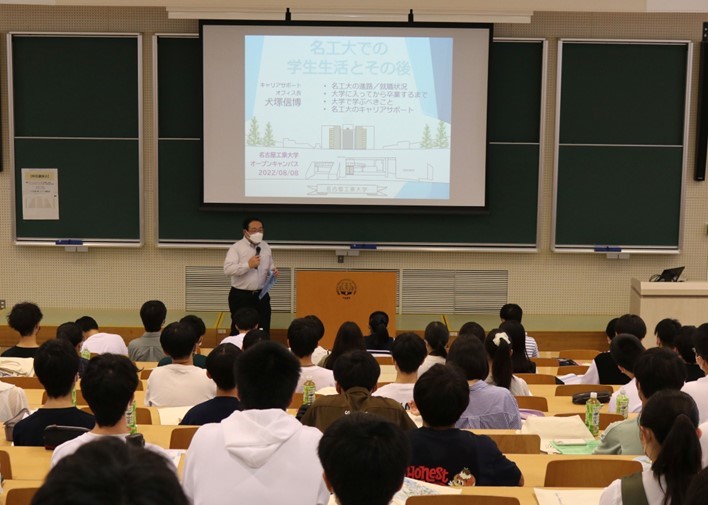 Lecture "Student Life at NITech and Afterwards"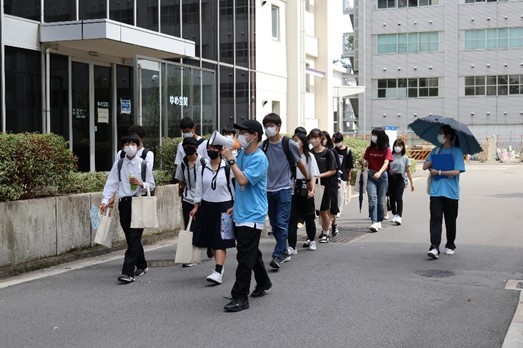 Campus tour guided by current students
Mock class (Field of Civil Environmental Engineering, Department of Architecture, Civil Engineering and Industrial Management Engineering)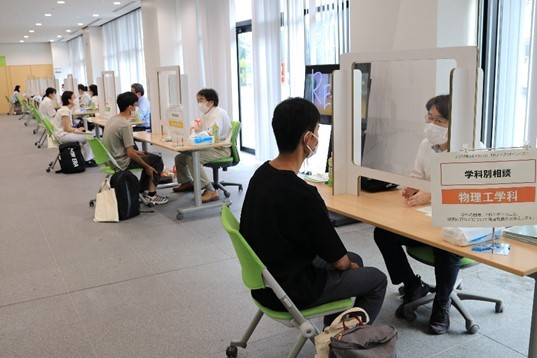 Individual consultations
---