Assistant Professor Tomoya Kamimura Wins The Society of Instrument and Control Engineers Chubu Chapter 53rd Branch Encouragement Award
Category:Award|Publishing : February 6, 2023
---
The Society of Instrument and Control Engineers Chubu Chapter 53rd Branch Encouragement Award
Winners
Assistant Professor Tomoya Kamimura
Award-winning developmentelated
Award-winning subject:Legged robots that utilize whole-body passive dynamics to achieve a human- and animal-like locomotion
Related website of the winner
Related website
The Society of Instrument and Control Engineers
The Society of Instrument and Control Engineers Chubu Chapter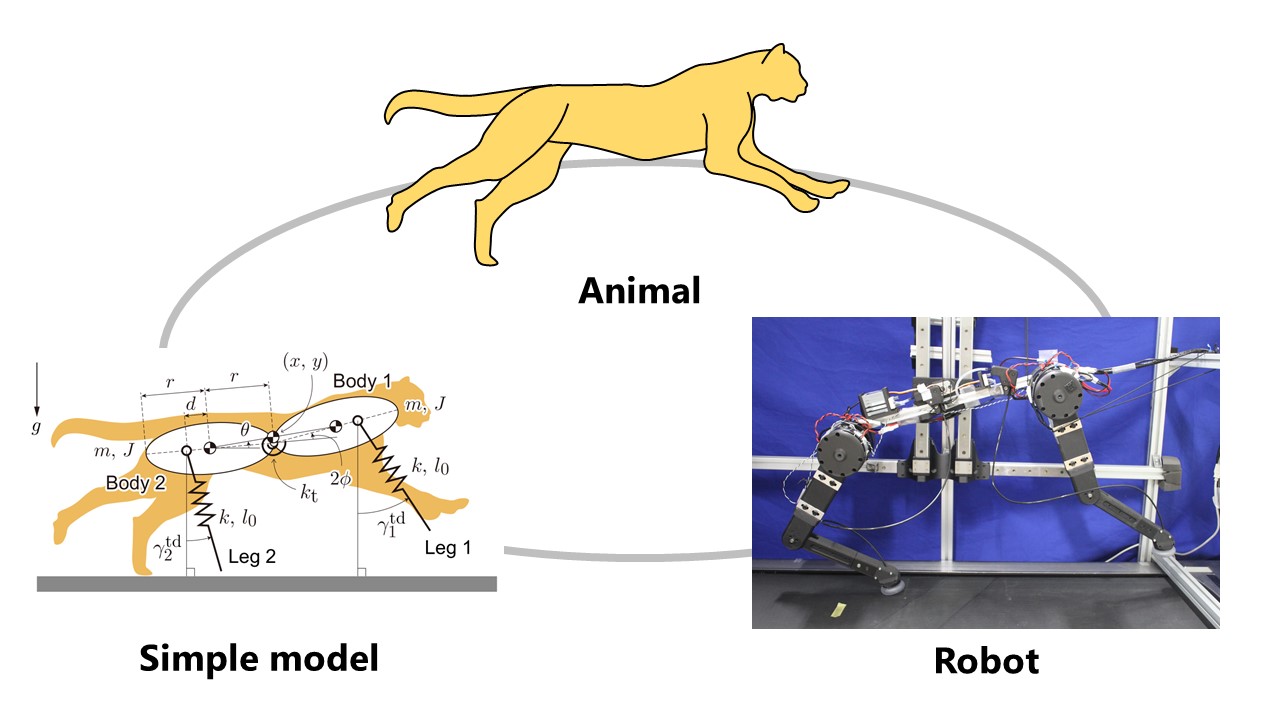 We are developing biped and quadruped robots that achieve human- and animal-like locomotion based on passive dynamical mechanisms. Our focus is on the passive motion of not only the legs but also the upper body, including the flexible elements.
For the biped robots, adding a wobbling mass to the upper body improved the ground reaction force profiles and stability during running and walking, respectively. These results suggest that humans could also utilize the flexible elements in their upper body during locomotion. For the quadruped robots, we have investigated how cheetahs achieve high-speed running through the use of spine-bending motion through analysis of simple dynamic models.
These results aim to develop energy-efficient robots that use the passive dynamics of the whole body and deepen our understanding of how humans and animals achieve their efficient and sophisticated locomotion.
---