Open Campus 2023 Held in June!
Category:News|Publishing : July 11, 2023
---
Open Campus was held on Saturday, June 3, 2023. Each program required pre-registration for participation. The total number of participants amounted to 1,493 persons, including students, parents and guardians.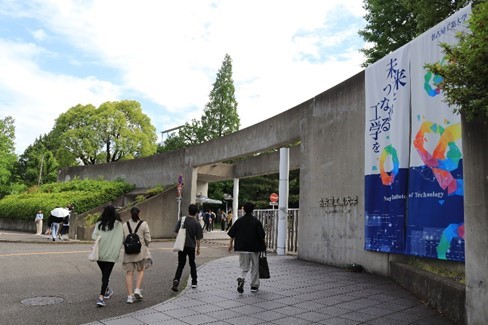 The Open Campus programs included lectures, mock classes given by and laboratory tours of departments, lectures for parents and guardians, roundtable chat for female students, and individual consultations.
Atsuhiro Hayashi, Director of the Admissions Office, delivered a lecture under the title of "What You Will Learn at University--Lying Ahead of Meaningful High School Life" to speak about issues, such as the differences in learning between high school students and university students and what students should do in high school. Then, Nobuhiro Inuzuka, Director of the Career Support Office, gave a lecture titled "Student Life at NITech and Afterwards" on the graduate school advancement rate, the support system of NITech in finding employment, and the development of future engineers.
The mock classes and laboratory tours enabled the participants to experience some aspects of classes and research at NITech. They listened attentively to explanations of faculty members in introducing their research and looked with interest at the experimental equipment actually being used. We are pleased to report that participant feedback was quite positive. Here are some of their comments: "As I was able to see and hear the details of actual research, I came to understand more specifically what I can learn in the department" and "It was great to be able to ask university students directly, and the lab was cool!"
At the individual consultations, NITech faculty and staff members and current students carefully answered questions and provided advice on various topics, including preparation for entrance exams, the atmosphere of classes and laboratories at NITech, student group activities, and part-time jobs.
In the roundtable chat, members of NITech's female student group "SAYA" kindly answered participants' questions about entrance examinations, the departments, student life, and career paths.
We are grateful that so many people participated in the event.
The faculty and staff members look forward to seeing you again as NITech students on our campus.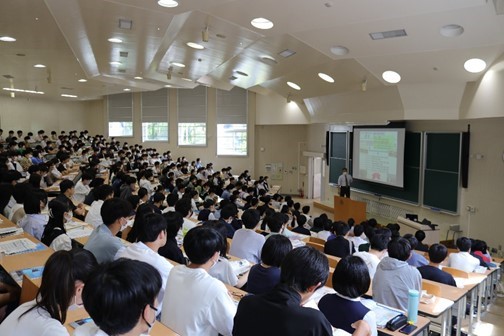 Lecture "What You Will Learn at University"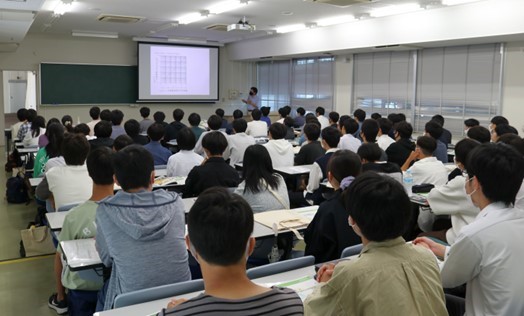 Mock class (Department of Physical Science and Engineering)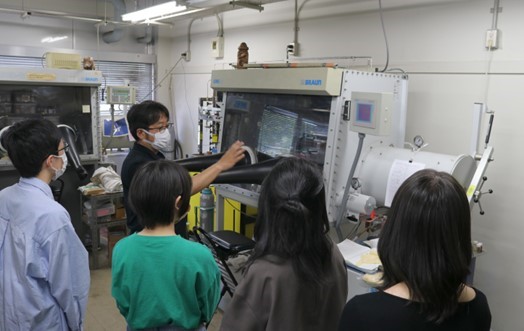 Laboratory tours (Department of Life Science and Applied Chemistry)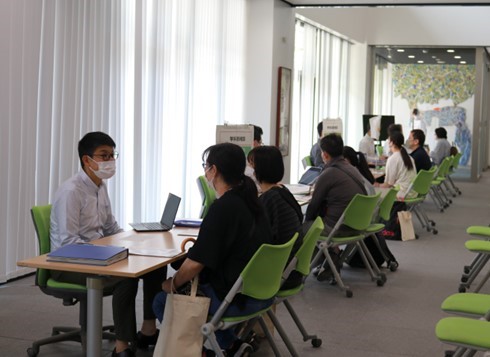 Individual consultation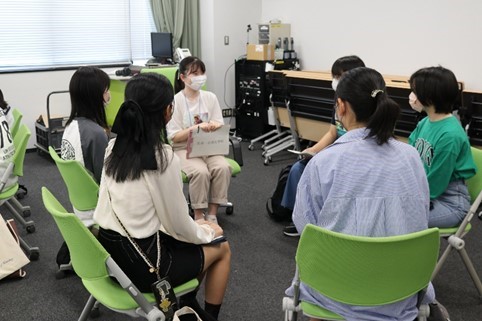 Roundtable chat for female students
---