Ms.Maho Harada receives Best Poster Award in ENGE 2018
Category:Award|Publishing : January 16, 2019
---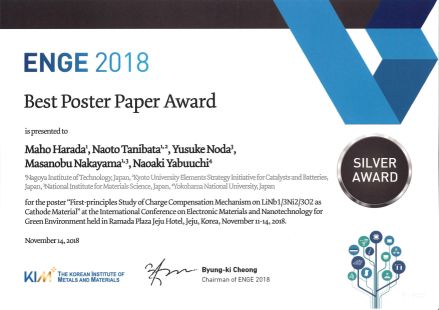 Award winner
Maho Harada, Department of Life Science and Applied Chemistry (Nakayama Laboratory)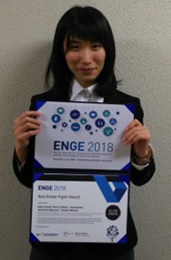 ENGE 2018 Best Poster Award (silver award)
ENGE 2018
Award-winning research
Increasing interests develop around Li-ion battery as power source for electric vehicle, and demand for increase capacity of Li-ion battery is, in particular, growing to extend driving range of electric vehicles. Recently, both cationic and anionic redox activity has reported in oxide positive electrode materials, enabling boosting the energy density. However, the origins of oxide redox reaction is unclear yet. To research reaction of charge process in detail, we performed first-principles study for a new material LiNb1/3Ni2/3O2 and investigated changes in electronic structure of oxide ion in charge process.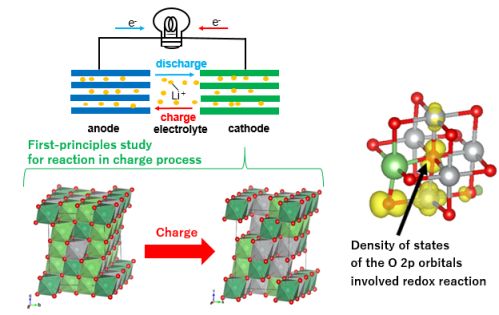 Award winner's comments:
This is a great honor for me to be awarded in the international conference. I would like to show my deepest gratitude to my supervisors, Prof. Nakayama, Dr. Tanibata, Prof. Yabuuchi in Yokohama National University, and all members in my laboratory. The research on anion redox reaction is still on the way to full understanding, and thus I would like to continue to research this topic in order to obtain the knowledge on materials design principles for anion redox type positive electrodes for Li-ion batteries.
---