Conferred on Dr. Peter Greil Honorary Doctor in NITech
Category:News|Publishing : March 29, 2021
---
On March 15 (Mon.), 2021, Honorary Doctor Conferring Ceremony in NITech for Dr. Peter Greil, Friedrich-Alexander University Erlangen-Nuremberg (FAU) was conducted on-line.

Dr. Peter Greil is specialized in Ceramic Engineering and achieved a worldwide performance especially on polymer-derived ceramics, and synthesis and evaluation on biomorphous cellular ceramics.
He had been making efforts for the 21st Century COE Program and other global education programs from 2010 to 2015 as a visiting professor followed by an advisor for the Frontier Research Institute for Materials Science, NITech from 2015. And furthermore, we must mention his extraordinary efforts to the conclusion of academic exchange agreement between NITech and FAU (March 11, 2011), establishment of the NITech Europe Liaison Office (July 15, 2013) and the launching of the binational doctoral program (Cotutelle) (October, 2019) which led to the significant contribution toward our international quality assurance both in education and research.
Based on the said achievements, Dr. Kinoshita, President of NITech conferred on Dr. Peter Greil Honorary Doctor in NITech and praised his achievements through many years.
Also, in commemoration of the conferment, on-demand special lecture by Dr. Peter Greil, "Advanced Ceramics -Challenges and Chances- "is delivered for all staff members and students in NITech.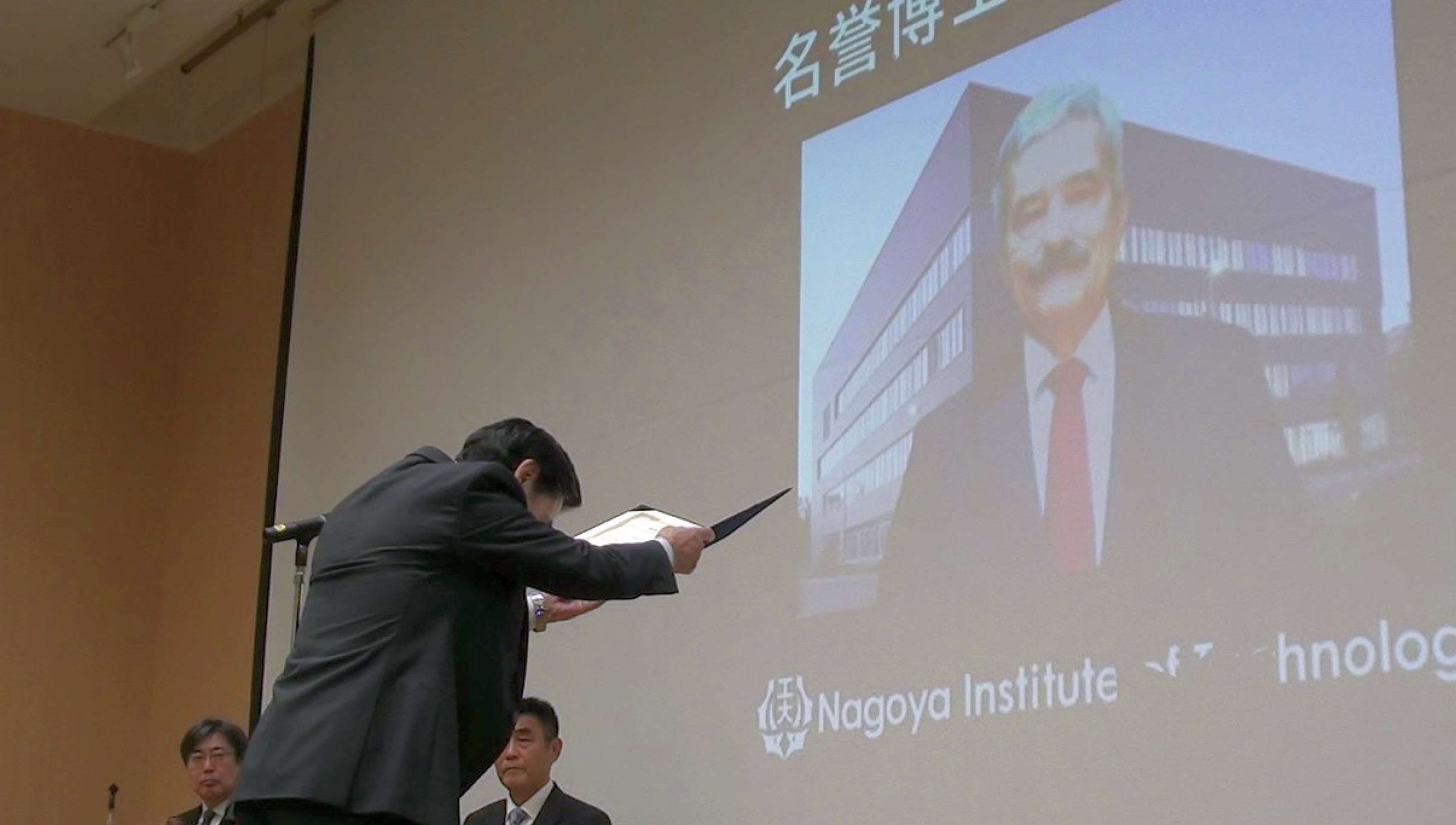 President Kinoshita conferring the Honorary Doctor upon Dr. Greil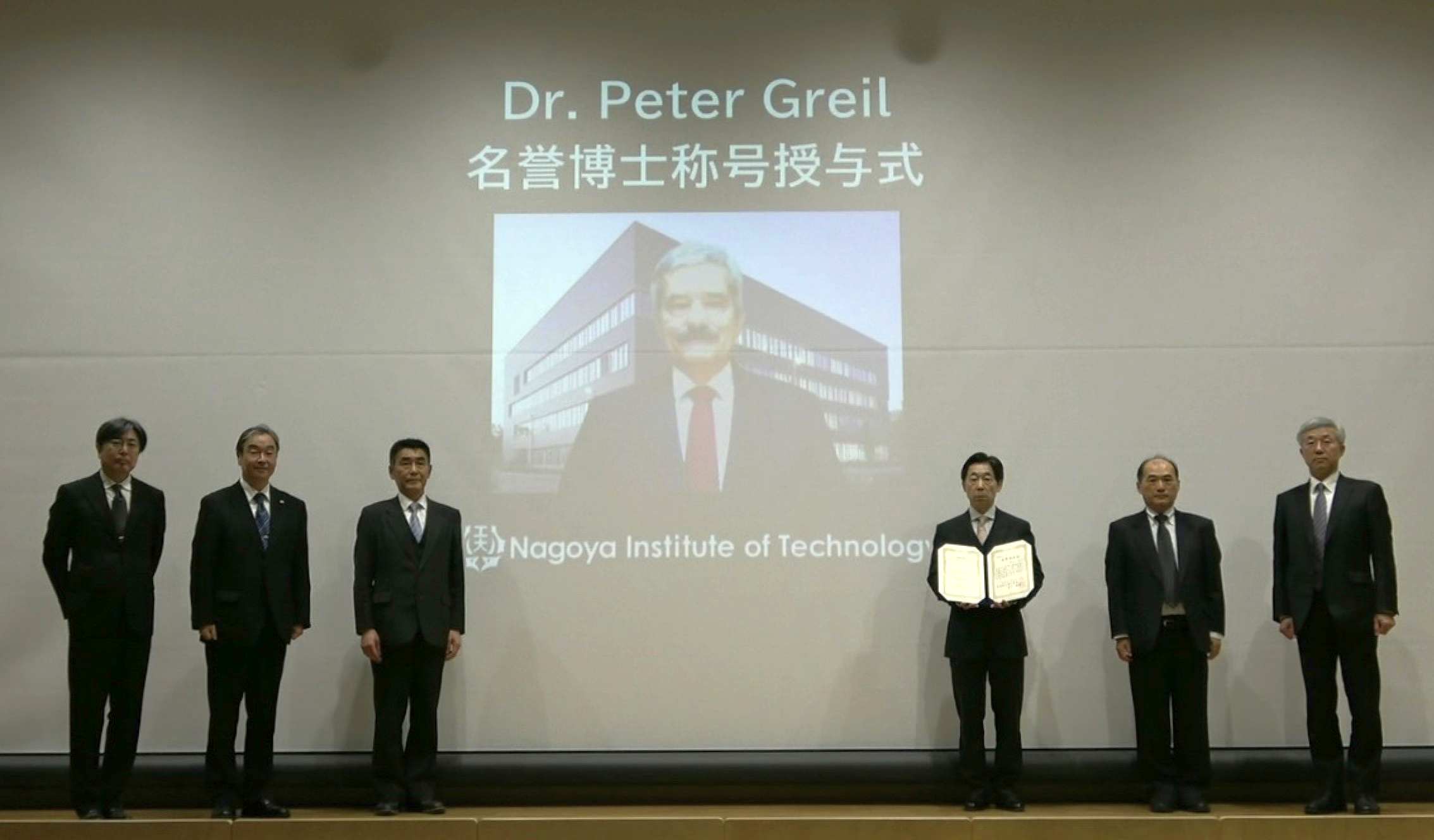 The Conferring Ceremony
(Vice President Iwamoto, Vice President Kakimoto, Executive Director Saito, Dr. Greil on the screen, President Kinoshita, Executive Director Obata, Executive Director Eryu in order from left to right.)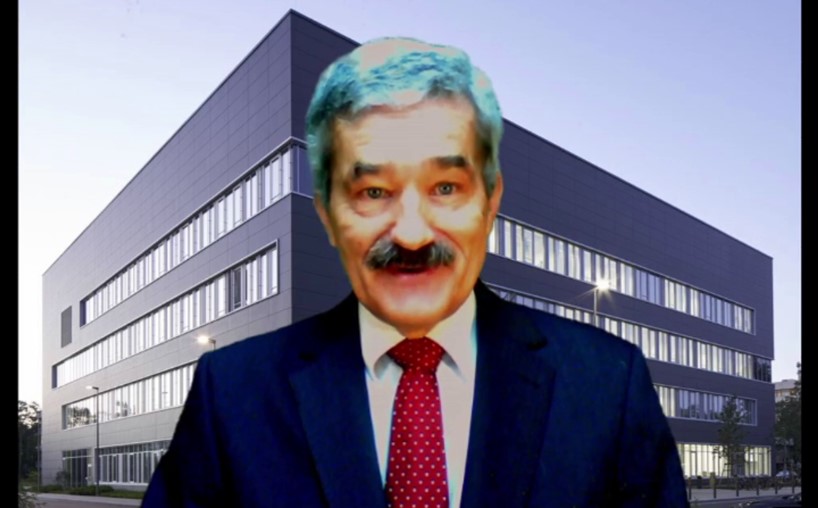 Dr. Greil giving his address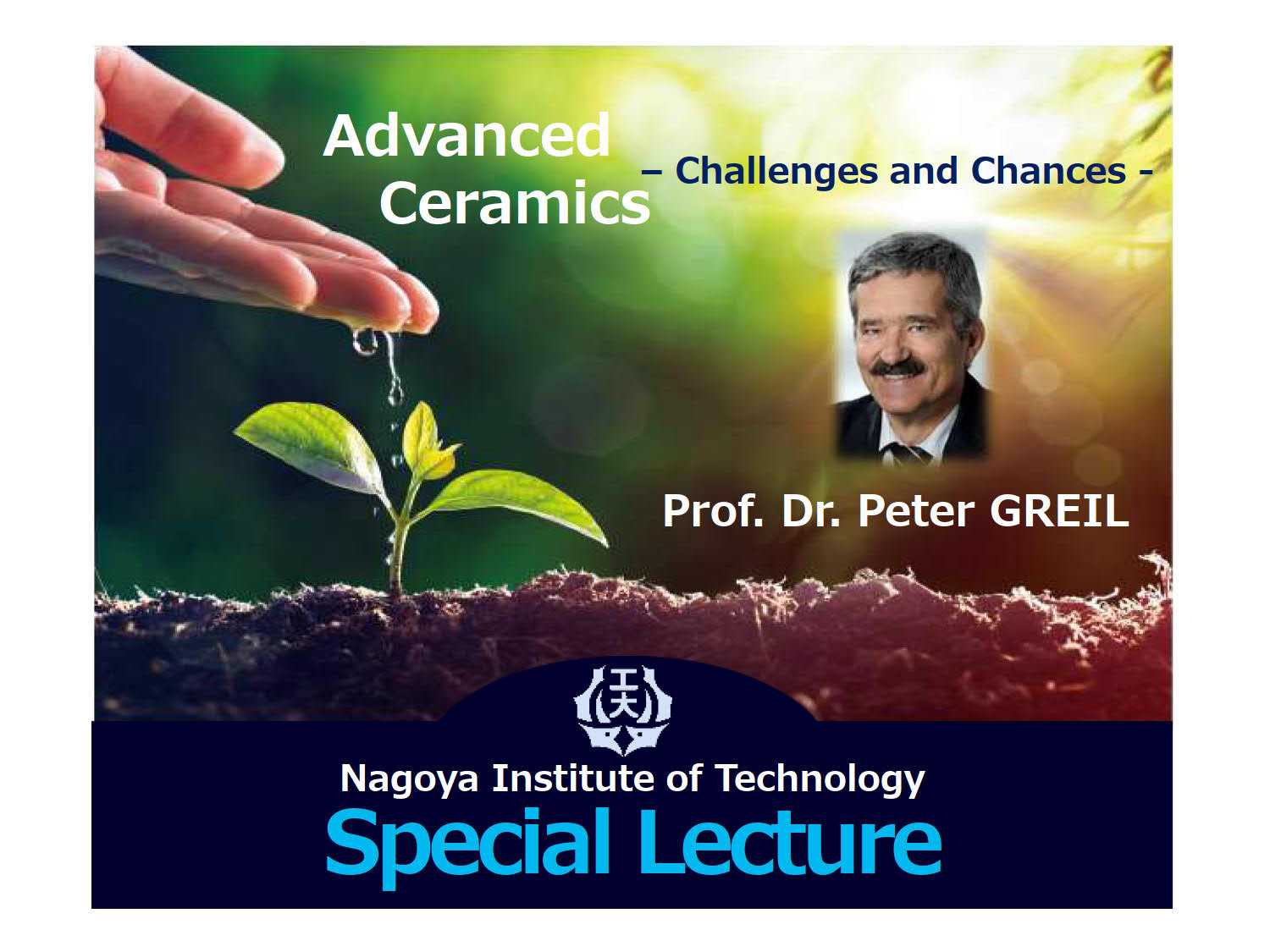 The special lecture by Dr. Greil
Related links 
・Nagoya Institute of Technology (NITech) Europe Liaison Office
・Japanese-German Graduate Externship
・Vice-president, Prof. Ken-ichi Kakimoto, has been accredited as an ambassador of Friedrich-Alexander University Erlangen-Nuremberg (FAU)
---